On Thursday 2 March 2023, Irish Penal Reform Trust (IPRT) held an in-person launch event at Wood Quay Venue, Dublin for their new project on children and families of people in prison. At the event they published their latest report 'Maternal Imprisonment in Ireland: A Scoping Study'.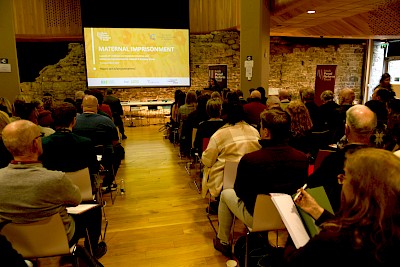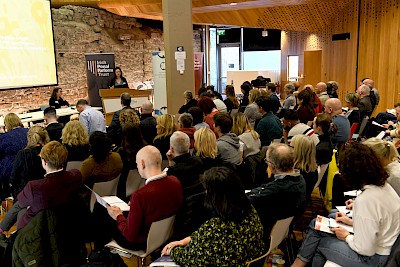 The 'Maternal Imprisonment in Ireland: A Scoping Study' report examines the numbers and experiences of mothers imprisoned in Ireland, and of their children. It makes recommendation for actions that would reduce the harm caused to these children and families, and particularly for reducing female imprisonment. The need to consider the impact on children when sentencing mothers, and particularly consider non-custodial measures when sentencing mothers, were named in the report as part of the 29 recommendations.
The event was chaired by Co-Chair of the Action for Children and Families of Prisoners network, Dr. Fiona Donson.
IPRT's Ashling Tobin launched the children and families of people in prison initiative. As project coordinator, Ashling will be at the forefront of pushing for action to be taken stemming from our research and recommendations in the area. An audio clip from a child with lived experience of maternal imprisonment was played to attendees, humanising the issues written within the report.
Sharon Vicki Prais and Sharon Critoph presented on the research they co-authored for IPRT alongside contributions from:
Dr. Niall Muldoon, Ombudsman for Children
Ryan O'Rourke, former journalist and lived experience of the impact of parental imprisonment
Áine Morris, Senior Probation Officer and Member of the Probation Service Women's Strategy Group
Fergal Landy, CEO of the National Forum of Family Resource Centres.
Caoilfhionn Gallagher KC, Barrister and Ireland Special Rapporteur on Child Protection
The event was closed with remarks from Molly Joyce, IPRT Acting Executive Director.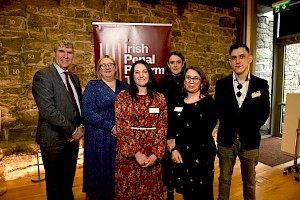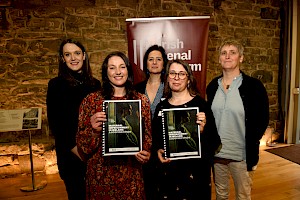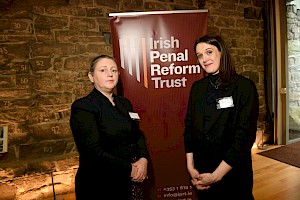 The discussion arising during the event was very thought-provoking, with speakers commenting on:
the unique experience of women in prison;
children as rights-holders and the UN Convention on the Rights of the Child recommendations;
the societal 'othering' of children affected by parental imprisonment;
gender-informed approaches;
the over-representation of Traveller women in prison;
the need for better data across services on the extend to which a family member in prison leads people to seek support.
Click here to watch a recording of the event on YouTube. The final report can be accessed here.
For more about the Action for Children and Families of Prisoners network: https://www.actionforfamilies.ie/
For more on the work of IPRT visit: https://www.iprt.ie/
This project is kindly supported by Community Foundation Ireland, Katharine Howard Foundation, Porticus and St Stephen's Green Trust.